CASUAL CLEANER
Casual Cleaner for Summer Vacation Rental
Type of Work: Casual Help
Looking to hire casual cleaner for Summer Vacation Rental in Tlell. Candidate must be able to demonstrate following attributes: Cleaning experience, attention to detail and high standards of cleanliness, flexible schedule based on guests arrival and departures, be 100% reliable, own vehicle. Starting immediately 1-2 days per week. References required.
City or Town: Tlell
Document Link: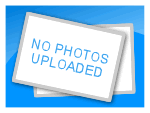 I want to
WorkBC
offers high-quality, NO FEE employment services for the general public.